Should I buy rental car insurance? As a Maine insurance agency, that's one of our most common auto insurance questions. The answer is a bit complicated. It depends on your risk tolerance, too.
---
Before we start, 2 important warnings:
This advice applies to Maine insurance policies only. Auto policies vary by state. Check with your insurance company about your own policy.
Auto rental contracts differ. Read yours carefully to find out what you're responsible for.
---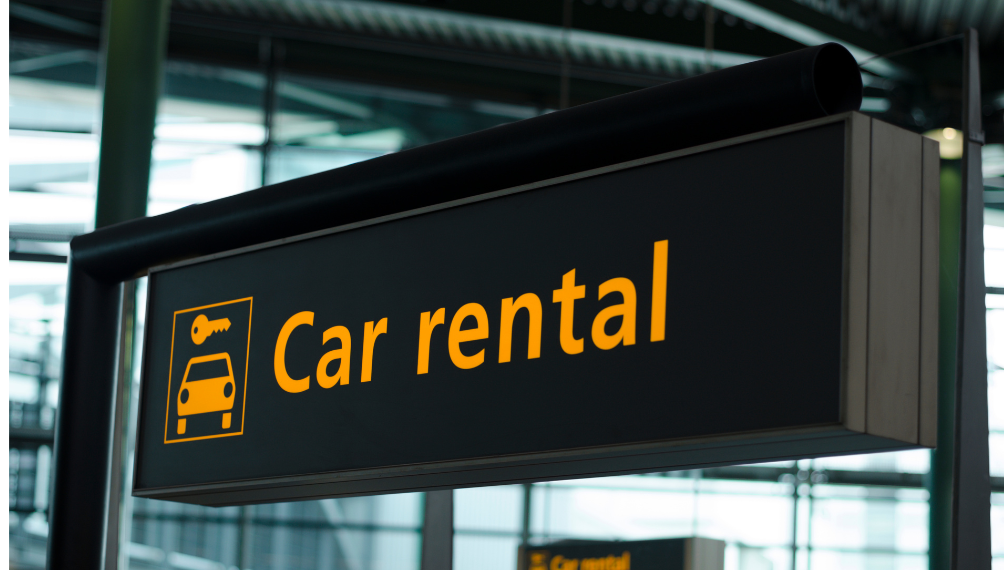 OK. Here are some things to consider when deciding whether or not to buy rental car insurance.
What Kind of Vehicle Are You Renting, and Why?
If you're renting anything but a car, passenger van, SUV or pickup, buy the insurance from the rental car agency. Your Maine personal auto policy will not cover you properly. Likewise, if you're renting a vehicle for business use, or in a business name, buy insurance from the rental car company.
Where Are You Renting?
U.S. auto policies only cover you in the U.S., its possessions and territories, and Canada. If you're renting anywhere else, buy rental car insurance from the rental company.
What is Your Risk?
You face four types of risk when you rent a vehicle: liability, collision, injury and lost income for the rental company. Let's look at the types of coverage that the car rental companies offer.  
Rental Car Insurance – Liability
If you are at fault in a crash, you're liable for any damage or injury you cause. Rental car companies sell Liability Damage Waiver insurance. That means they take responsibility for your action, provided you were operating with in the terms of your rental contract.
Maine auto insurance policies extend your liability protection to rental cars. Therefore, it's not usually necessary to purchase Liability Damage Waiver from the rental car agency. You usually already have coverage under your own insurance. An exception might be if you have purchased very low liability limits.
Rental Car Insurance – Collision
If you crash a rental car, you're responsible for the cost to fix it. If it's stolen while you rent it. You're responsible to replace it. Car rental companies sell "Collision Damage Waivers" (CDW) to remove that risk. This waiver is not insurance. It's simply a promise from the rental car agency that they won't make pay to repair or replace it. CDW is also expensive: often $10 to $30 per day.
If you have collision and comprehensive coverage under your own Maine personal auto insurance, your policy extends to the rental car. Your regular deductibles apply. CDW from the rental car company usually has no deductible.
Some states also allow the rental car company to claim diminished value. That's the difference between the car's value before the crash and after it's fixed. Maine auto insurance policies are not required to cover diminished value. This is a gap, and a risk that you should think about before declining CDW.
Injury
Rental car company insurance usually doesn't cover injuries to people in your vehicle. Your Maine auto insurance policy provides medical payments coverage, which is likely a small amount. Regular medical insurance (if any) takes over from there. Otherwise, your medical bills for crash injuries must be paid out of pocket.
Lost Income to Rental Car Company
If you damage a rental car, the rental company has to pull it from the fleet until it's repaired. That means they lose income. And that's your responsibility.
Rental car companies sell Loss Damage Waivers (LDW). Similar to the CDW, these are not insurance. They transfer the risk of the lost income from you to the rental company. These cost about as much as Collision Damage Waivers: up to $3,000 per year if you annualize it!
Maine Law requires your auto insurer to cover verifiable loss of use for the rental company up to 30 days. That's fine as long as the rental company doesn't claim more than 30 days lost income. With supply chain issues and labor shortages, repairs can often take more than 30 days. You could still be responsible for loss of income beyond 30 days. This is a gap, and one you should consider before declining to purchase LDW.
Rental Car Insurance Tips
Check the Vehicle
Protect yourself by checking the car carefully for damage – with a rental company employee present – before you leave the lot and when you return it. Request that all prior damages be noted in writing. We've heard about car renters being charged for damage weeks after turning in vehicles. If you didn't have an attendant check the vehicle when you returned it, there's no way to prove your innocence.
Read the Contract
Rental contracts differ. Be sure you understand:
Your responsibilities
Who can drive the vehicle
Any restrictions or requirements (alcohol or drug use, types of roads driven, etc.)
Rental Car Insurance: Budget vs. Risk
Buying the waivers from the car rental company is the safest way to reduce your risk. But it's expensive. Weigh the cost of those waivers against the additional risk you assume by not buying them.
We're happy to answer these and other insurance questions for our clients.  Call a Noyes Hall & Allen agent in South Portland at 207-799-5541. We're independent and committed to you.