Car insurance is expensive for teenagers in Maine and everywhere else. Parents worry about their kids' driving. So do insurance companies. For good reason.
Statistics show that new drivers are the most likely to have an accident. Experience matters. Newly licensed teenagers often need more driving time to learn to anticipate and avoid hazards. Even after they gain experience, teens judge risk differently than adults.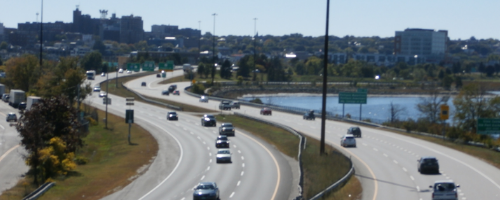 Will my teenager be a good driver?
Some drivers are better than others. It's hard to predict. Even responsible teens and honor roll students can be terrible drivers. We all know that being tentative on the road can be almost as dangerous as aggressive driving.
We know these factors increase the likelihood of crashes for all drivers:
distracted or tired driving;
alcohol or drug use;
late night driving;
traveling in unfamiliar areas;
quick stops and starts.
How much will it cost to insure my teen driver?
Modern auto insurance pricing is sophisticated and secretive. You and your neighbor may be the same age. You may drive identical vehicles. Have similar commutes and accident records. You could still pay very different prices for car insurance. How much insurance you buy obviously affects the price you pay.
So do;
credit scores;
how long you've been a customer of that insurance company;
how long you've lived in your home;
whether you bundle your home and auto insurance.

Rate complexity makes it almost impossible to predict exactly how much your new driver will add to your insurance costs. Years ago, agents could easily do "what if" quotes. No longer. Today, they need detailed information about each driver and vehicle. Your agent may be able to estimate the cost close to the time you're adding a new driver.
How can I tell if my teenager is driving safely?
A generation ago, parents relied on neighbors and friends to report if their teen drove recklessly around town. Now, mobile apps can track where, when and how your teen drives.
Your teen probably won't be pleased to know that you monitor them. But driving data can also bring peace of mind to teens and parents. Because they track location, mobile apps can request roadside assistance or direct tow trucks or first responders.
Many telematics apps feature a scorecard so teens can compare their driving to their peers and improve. Some parents use these scorecards to coach their teens.
Can I assign drivers to certain vehicles on my car insurance?
Some insurance companies consider your teen to be a principal operator if you have a vehicle for every driver. If you have more drivers than cars, many insurers allow you to name one driver as an occasional operator. Principal drivers cost more than occasional ones. Makes sense.
Some insurance companies let you assign drivers to vehicles. Others use a "blended rate" method. In a blended rate scenario, you can't assign your 2018 Mercedes to you and your 2000 Honda to your child.

Whether your insurance company uses blended rates or not, more vehicles mean higher premiums.
Recently, a top Maine insurer introduced a new way for parents to save money on teenage car insurance. They let you designate vehicles that your child never drives. You pay a lower rate to insure those vehicles. But, if your child does drive one, you'll pay a big deductible in case of a crash.
How can I reduce the cost of insuring my teenage driver?
Check with your agent. Each insurance company files their own rates with the Maine Bureau of Insurance. Some insurers charge more than others for young drivers. Some use blended rates, others assign vehicles.
Discounts vary by insurer, too. Maine auto insurance companies commonly offer discounts for:
Honor roll or dean's list students
Driver training classes
Students living away at school without a vehicle.
Monitoring via mobile app
Specialized online driving courses for teen drivers
Get Auto Insurance Quotes for Your Teenage Driver in Maine
Noyes Hall & Allen Insurance in South Portland offers a choice of many insurance companies. Get several quotes with one phone call to 207-799-5541. Or request a Maine auto insurance quote online. We can help you find the best value and fit for your family. We're independent and committed to you.