Auto and home insurance are necessary for most Mainers. That's one reason why the Maine Bureau of Insurance enforces consumer protection laws. A Maine insurance company can only cancel your auto or home insurance for a few reasons. The most common is also the most avoidable – and the most damaging.
---
THE BIGGEST INSURANCE MISTAKE YOU CAN MAKE:
Allow your policy to cancel for non-payment of premium.
---
Once your policy cancels, you have almost no legal protection. The insurance company may refuse to take you back for any reason at all. End of story. 
The moment your policy cancels, you lose ALL leverage with the insurance company. They hold all the cards. If you want to go back to them, they will pull out their magnifying glass to review your:
claim history (even small claims hurt);
payment history (are you often late?);
other business with the insurance company (if this was your only policy with them, they may not take you back);
credit score (if your score is a lot lower than it was when they insured you, they may decline);
the age, location, use and condition of your home (for homeowners insurance).
With a Lapsed Insurance Policy, You Have Few Options
Preferred insurers will consider you only if you've had insurance (no lapse) for at least 2 years. Some companies demand an even longer period of continuous insurance. If your preferred company won't take you back, you may end up in the "non-standard or "specialty market. Expect much higher premiums, less broad coverage, and limited payment options.
Keep Your Leverage Against the Insurance Company
Keep your policy in force until YOU choose to cancel it.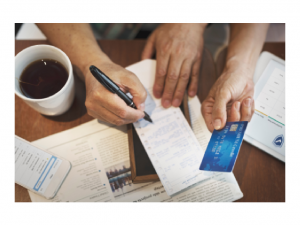 4 WAYS TO MAKE SURE YOUR COVERAGE DOESN'T LAPSE
Set up automatic withdrawal of insurance premium (monthly, quarterly or annual);
Notify your agent right away of any changes in mortgage company or address;
Notify your agent if you change address or phone number;
Update Maine Bureau of Motor Vehicles with any address changes.
If Your Maine Homeowners or Auto Policy Cancels
The insurance company may give you another chance IF:
you're a long-term insurance company customer;
you caught your lapse very quickly; and
you have a good claim and payment history;Contact your agent right away. They'll try use their leverage with the insurance company on your behalf. They don't always win. If they do, the insurance company will need immediate payment and a signed "no loss statement". Only then will they reinstate your coverage.