If you have installed solar panels on your home, you may be wondering how to insure them against damage or theft. Solar panel insurance for Maine homes can help. Solar panels can reduce your electricity bills and your carbon footprint. However, they're also expensive. And they expose you to risks that may not be covered by a standard home insurance policy.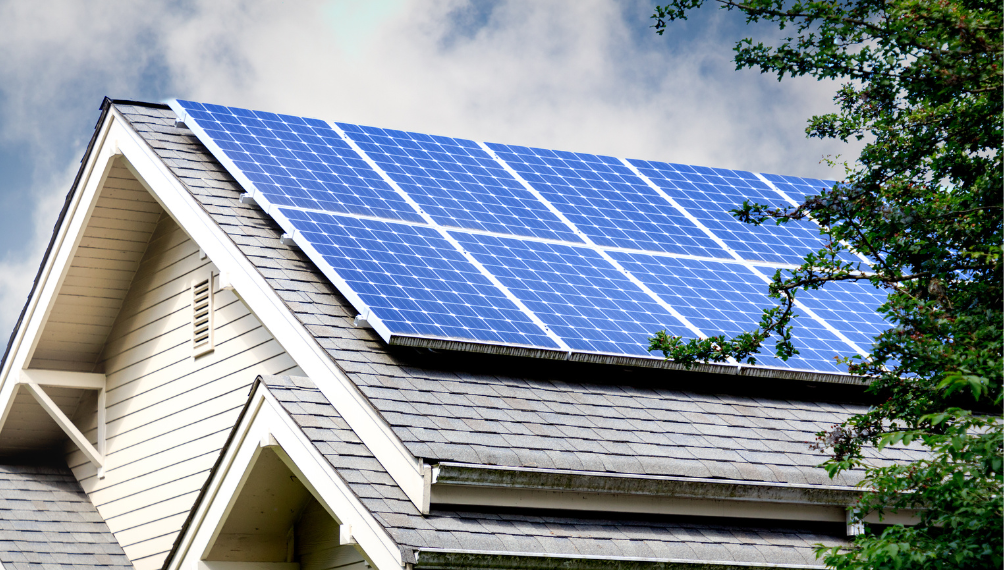 Let's look at how to insure your home solar panels and what factors to consider when choosing a policy.
What is solar panel insurance?
You're looking coverage that protects solar panels from hazards like:
fire
hail
wind
vandalism
theft
power surges
Some insurance may also cover the cost to repair or replace solar panels that fail too soon.
How much does solar panel insurance cost?
The cost of solar panel insurance depends on several factors, such as:
Value of your solar panels and their installation cost
Type and size of your solar system
Location of your home and condition of your roof
Deductible and limit of your policy
Insurer and coverage level you choose
How to choose a solar panel insurance policy
When choosing solar panel insurance, consider the following aspects:
– Coverage: Make sure you understand what's covered and excluded by your policy. For example, some policies may not cover damage caused by mechanical breakdown. Others might have a no or limited wind coverage.
– Limits: Does the policy have a separate limit for solar panels? Are they included in the total limit of your home insurance policy? Are solar panels subject to a depreciation clause that reduces the value over time?
– Deductible: This is the amount you have to pay out of pocket before your insurance kicks in. A higher deductible can lower your premium, but it also means you will have to pay more in case of a claim. Some policies have separate wind deductibles.
– Insurer: Compare different companies and policies to find the best value for your needs. Is local service most important to you? Lowest price? Experience and financial strength? By the way, an independent agent like Noyes Hall & Allen can compare for you. They offer a choice of several insurance companies.
FAQ about solar panel insurance
Do I need solar panel insurance?
If you own your solar panels, you are responsible for insuring them. If you lease or finance your solar panels, the lender will require insurance. So will a mortgage company.
Does my home insurance cover my solar panels?
Some home insurance policies may cover your solar panels as part of your dwelling or personal property coverage. However, you may need to increase your coverage to fully protect your investment. Check with your home insurer about their coverage for solar panels. They will be able to tell you how your policy applies and what else you may need.
How do I file a claim for my solar panels?
As with any property insurance claim, follow these steps:
Contact your insurance provider as soon as possible and report the incident.
Document – take photos and videos of the damage.
Collect any relevant documents, such as receipts, invoices, warranties, etc.
Cooperate with your adjuster and provide them with any information they request.
Track your expenses and repairs until your claim is settled.
Need solar panel insurance in Maine?
Solar panels are a great way to save money and energy while helping the environment. However, they also come with risks that demand proper insurance coverage.
Do you live in Greater Portland and need solar panel insurance? Contact a Noyes Hall & Allen Insurance agent in South Portland at 207-799-5541. We offer a choice of several insurance companies. We can help you compare and find the best value. We're independent and committed to you.
More information about solar initiatives in Maine
---