It's easy to feel overwhelmed by the options when buying car insurance. Many of our Maine insurance agency's clients ask "which deductible should I choose?"
The most common collision deductibles in Maine are $500 and $1,000. The higher your deductible, the lower your cost. But, you have to pay more out of pocket in case of an accident. Most insurance companies' rates are about 15% less for a $1000 deductible than $500.
Which is a better value? Here's a 4 question test to help you decide.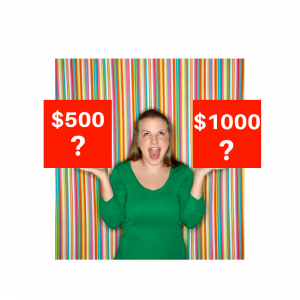 Before You Buy Higher Auto Insurance Deductibles…
Ask yourself these questions:
Can I afford to pay the higher deductible? Would you have a hard time scraping together $1,000 to repair your car? You might not want to take the chance of a higher deductible. This is even more important if you lease your vehicle. You must repair any damage on a leased vehicle or pay the difference when you turn your vehicle in.
What is the payback? The more premium you pay, the larger the savings for higher deductibles. Fifteen percent savings on an $800 collision premium is $120 per year. The same discount on a $300 collision premium is only $45. It would take 50 months to "earn back" the $500 deductible difference in the first example. In the second, it would take more than 11 years!
How often do I have accidents? If you average an accident every 10 years, the first scenario above might pay off for you. If you average one every 3 years, neither will.
How risk-averse am I? Do you hate taking chances? The peace of mind of a lower deductible may be worth the extra cost to you.
---

Related post: When Should I Drop Comprehensive & Collision Coverage?
---
Collision Coverage Is Used More Than You Think
Most people think collision coverage is only used when you're at fault in an accident. That's only part of the story. Collision coverage is also used when:
You're the victim of a "hit & run";
There's a dispute about who's "at fault";
You run over or strike road debris;
You're hit by an uninsured driver;
The other driver's insurance company is slow responding.
Keep those scenarios in mind as you choose your collision deductible.
Do you want help choosing an auto insurance deductible? If you live in Southern Maine, contact a Noyes Hall & Allen Insurance agent at 207-799-5541 – or click the chat button below. We'll answer your questions, quote options, and help you choose from 10 hand-picked insurance companies. We're independent and committed to you.