Does car insurance include roadside assistance in Maine? It's a common question.
Off the shelf auto insurance policies do not include roadside assistance. But many insurance companies offer it as an option. Others offer towing coverage. Both are less expensive that auto club options.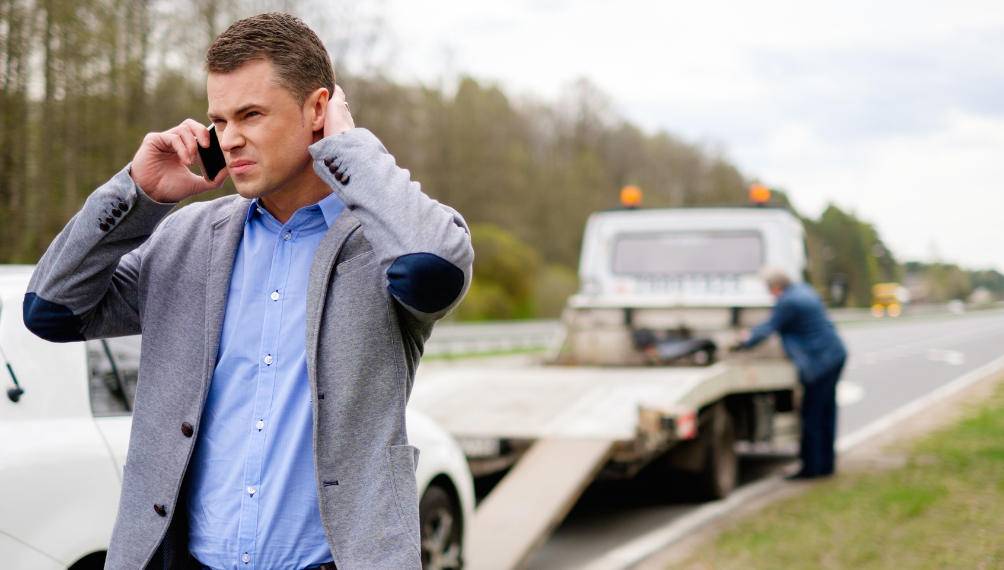 Are Roadside Assistance and Towing Insurance the Same?
Insurance companies have offered towing coverage for years. Roadside assistance is newer. They're not exactly the same thing.
Roadside assistance and towing cover many of the same things. Examples are: flat tire repair; jump starting; fuel delivery; and towing, of course. The difference is that towing coverage reimburses you after the service call. You have to arrange your own service provide. Coverage is limited to a flat dollar amount, often $75.
Roadside assistance is a service. You don't usually pay at the scene. If you need assistance, you call a special number and provide your policy info. Some insurers have their own app that you can use to summon help. They dispatch a truck to come and help you. Some roadside plans have a dollar limit per disablement. Most use a towing distance limit – often 25 miles.
How Much Does Roadside Assistance Cost on an Auto Insurance Policy?
Each insurance company sets its own rates. In Maine, expect to pay between $10 and $20 per vehicle per year for roadside assistance. Towing coverage usually costs less than $10 per vehicle for a $75 limit.
Do You Need Roadside Assistance or Towing Coverage if You Have AAA or Onstar?
Most people choose not to have both. They either buy roadside assistance on their auto insurance, or another road service.
Some clients choose to buy towing insurance even though they have another service. For example, some subscription plans charge extra to tow more than 25 miles. If that happens, they pay the excess and submit the bill to their insurance under towing coverage.
Answers to Maine Auto Insurance Questions
Live in southern Maine? Have questions about roadside assistance or auto insurance? Call a Noyes Hall & Allen agent in South Portland at 207-799-5541. We offer a choice of many of Maine's most popular insurance companies. Many of them offer optional roadside assistance coverage. We'll help you find a solution that fits your needs and budget. We're independent and committed to you.