As of this week, Maine is the 33rd state to ban texting while driving. The recently enacted law includes a minimum $100 fine for drivers caught sending electronic messages including texts, emails or instant messages from a mobile device.  The law stops short of banning hand-held cellphone use by drivers. Several Atlantic states, including Connecticut, New York and New Jersey prohibit drivers from using hand-held devices.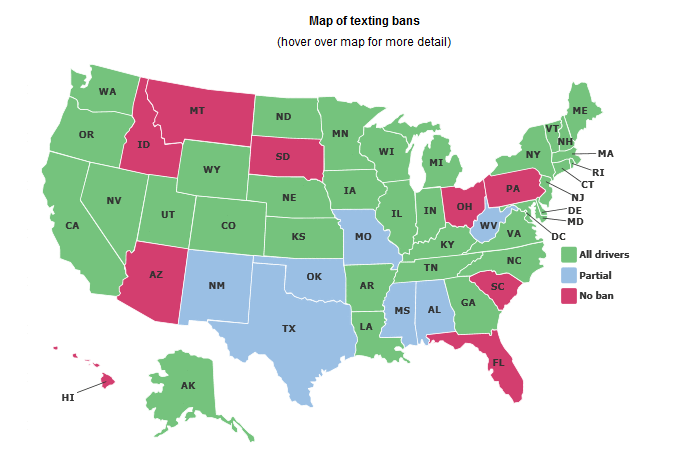 It remains to be seen whether Maine auto insurance rates increase for drivers who are caught texting while driving. More likely, scofflaws may lose Maine Auto Insurance Discounts if their MVR (motor vehicle record) shows a violation.
It's unclear how Maine commercial vehicle insurance policies might be affected if a business' fleet drivers are ticketed for texting & driving.   In general, commercial underwriters have a higher threshold for violations before surcharging a policy.
If you have questions about your personal  auto or business vehicle insurance, contact Noyes Hall & Allen Insurance agency in South Portland at 207-799-5541. You can also request a Maine car insurance quote or a Maine business insurance quote on our web site.