Service line insurance is a new coverage that some homeowners insurers offer. It covers property not included in "off the shelf" policies. What is it, and do you need it? Find out here.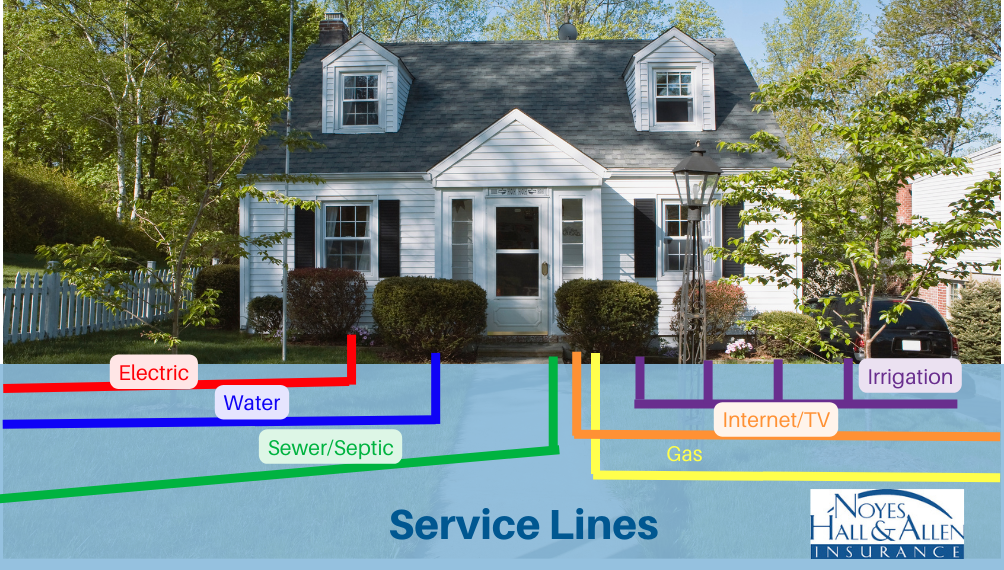 Service Line Insurance – What is It?
Service line insurance pays for certain damage to some underground lines outside the foundation of your home. Most insurance companies define that as:
Underground public utility water and sewer pipes between the street and your home.
Underground private water lines between your well head and your home.
Underground private septic lines between your home and your septic tank.
Underground electric, gas or telecommunication lines on your property.
What Kind of Damage Does Service Line Insurance Cover?
Many forms cover damage from:
Wear & tear
Rust, corrosion or deterioration
Damage from tree roots (some companies exclude tree root damage).
Collapse, except for sinkhole or subsidence.
What's Not Covered?
These claims are typically excluded:
Swimming pools
Irrigation systems
Unclogging plumbing blockages
Some policies exclude damage from tree roots.
Is Service Line Insurance the Same as a Water District Plan?
No. Water district plans are usually service agreements, not insurance. Our website has more information about the difference between service line insurance and water district plans.
Service Line Insurance Covers More than Pipes
Service Line insurance covers replacement or repair of the damaged pipe. In addition, it covers excavation costs. Also, the cost to replace your excavated lawn or pavement. Some policies also cover costs for you to stay elsewhere while your home's water or sewer system is not working.
How Much Service Line Coverage Can I Afford?
Service line coverage typically has a $10,000 limit. Most Maine service line policies have a $500 deductible. The cost is surprisingly reasonable: often less than $50 per year. Check with your agent to see what's available to you.
Service Line Insurance Quotes
If you live in Southern Maine, contact a Noyes Hall & Allen agent for a homeowners insurance quote that includes service line coverage. Call us at 207-799-5541 or get up to 5 insurance quotes online. As an independent insurance agency in South Portland, we offer a choice of Maine's preferred home insurance companies. We can compare to find you the best insurance value. We're independent and committed to you.