The first of the month is a busy time for UHaul, Ryder and other truck rental shops. Pizza shops and beer stores too, as people bribe their friends to help them move. Our clients often ask if their Maine auto insurance policy covers them when they rent a truck.
Our answer is based upon Maine's most common auto insurance forms, the ISO Personal Auto Policy. Check with your agent to be sure about your coverage.
As long as you're renting for personal, not business use, your auto insurance protects you for liability, uninsured motorist and medical payments – NOT physical damage ("comprehensive and collision"). So, we recommend purchasing the Collision Damage Waiver coverage that the truck rental agency sells.
By the way, we're talking about a big truck here – not a 1/2 or 3/4 ton pickup. If you rent one of those, they're covered the same way a rental car is.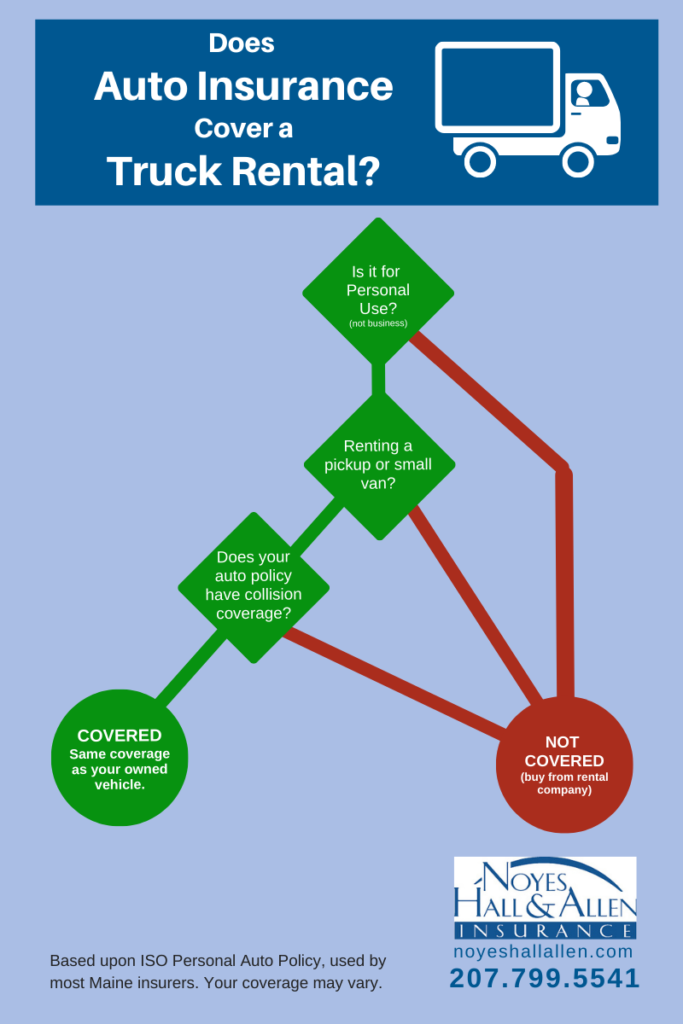 Does Maine Auto Insurance Cover a Rented Trailer?
As long as it's for personal use, your liability coverage applies just as for the renting a car or truck. Physical damage coverage is limited to $1,500. If the value of the trailer you rent is greater than $1500, buy the CDW coverage offered by the rental agency.
Does My Business Auto Insurance Cover a Truck Rented for Business Purposes?
If your business purchased Hired Auto coverage (part of a businessowners insurance policy or a business auto policy), you may have liability coverage. There are ways to cover the physical damage to a truck you rent for business. Contact your Maine business insurance agency for answers.
See our blog post for information about insuring a rental car on your Maine auto insurance policy. If you have questions about Maine auto insurance or Maine commercial vehicle insurance, contact Noyes Hall & Allen Insurance at 207-799-5541.
YOU MIGHT ALSO LIKE: