If you're planning to retire or recently retired, CONGRATULATIONS! It's time to enjoy what you've worked so hard for. Many people dream of retiring in Maine. Of course, some of us are lucky enough to already live here!
---
Retirement finances can be a source of anxiety. No matter how much you've saved for retirement, you may wonder:
Will I Outlive My Money?
How Can I Safely Reduce My Monthly Expenses?
Can I Reduce My Insurance Now that I'm Retired?
Can I Live on My Monthly Retirement Income?
---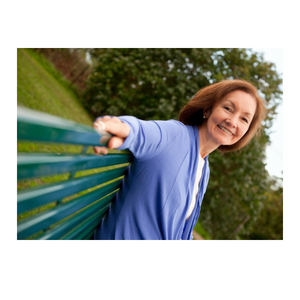 Maine Retirees Are:
House Rich – Maine condo and home values are at an all-time high. With even modest savings, you may have a lot of net worth to protect. Make sure you have enough insurance to rebuild or relocate after a disaster. Protect your assets against lawsuits from injuries or property damage you might cause.
Income Tight – You're on a fixed income. Every monthly payment reduces your retirement fund. You watch expenses more closely than ever.
Closer to Home? – Travel is now for pleasure, not work. You may drive fewer miles than you used to. Do you plan go south in the winter? What happens to your home and your car while you're away?
Uncertain About the Future – will you stay healthy enough to do the things you want to? If there's a disaster, will you have enough money to live the life you do now? If you can't drive, who will help you with your errands?
Done with Property Maintenance  – you spent years mowing, shoveling, landscaping and painting. Now someone else can climb the ladder or wrestle the snowblower. Hiring contractors can open you up to liability if they hurt someone – or themselves.
Do You Need Less Insurance in Retirement?
As you prepare for retirement in Maine, you may be eager to reduce your insurance costs. You want to keep monthly expenses down because you're on a limited income. But you also want to protect the assets you've spent your life accumulating. A good insurance agent can help you pick the coverage you need within your budget.
5 Retirement Planning Insurance Value Tips
Buy enough liability insurance – and not too much.

Your auto and homeowners liability insurance limits should at least equal your net worth. If your total assets exceed $500,000, keep your umbrella policy (or buy one). Umbrella policies are one of the best insurance buys; $1 million coverage often costs less than $200 a year.

Watch Your Maximum Out of Pocket


How much are you comfortable paying if something bad happens? Choose your home and auto insurance deductibles with that in mind. Larger deductibles reduce your monthly insurance costs.

Compare Insurance Prices

Because you'll drive differently, and won't be working any longer, your underwriting profile changes. Your current insurance company may still be the best value. Or maybe not. A Maine independent insurance agency like Noyes Hall & Allen can compare prices and coverage among several insurance companies with one phone call.

Keep Maintaining Your Property


Regular maintenance helps you budget your expenses and maximize your insurance options real estate value. If you want to change insurers, your new insurance company will inspect your home. Even if you don't change companies,  your insurer may inspect from time to time. If they find something that they're concerned about, they will require you to repair it. It's better to keep up with repairs and maintenance on your own timetable.

Choose Contractors Wisely

Hire reputable and trustworthy people to work in and on your property. Ask them for proof of insurance. If they hurt someone or damage their property, or injure themselves, they should be responsible – not you. When hiring cleaning people, home health care or similar service providers, ask if they are bonded.  Bonding protects you against theft by someone you've let into your home.
Want a Pre-Retirement Insurance Review?
If you're thinking about retirement in southern Maine, call a Noyes Hall & Allen Insurance agent in South Portland at 207-799-5541. Or, get several insurance quotes online from our website. We can help you check your current insurance, and let you know if it's the best value. We can also give you cost-effective advice to customize your insurance to your exciting new life. If you're moving to Maine in retirement, and looking for a new insurance agent, we're happy to help. We offer a choice of several of Maine's top insurers and can do the comparing for you. We can even introduce you to some wonderful local realtors and financial planners.
Either way, you'll know that your insurance is solid and the cost is reasonable as you head into retirement. At Noyes Hall & Allen, we're independent and committed to you.