About 20,000 Americans suffer from unintentional carbon monoxide (CO) poisoning every year, including 400 deaths. Carbon monoxide is an odorless, colorless gas that can cause sudden illness and death if you inhale it.
Know the Symptoms of Carbon Monoxide Poisoning
Common symptoms of CO poisoning include headache, dizziness, confusion, chest pain and nausea. People who are sleeping or who have been drinking alcohol can die from CO poisoning before ever having symptoms. If you suspect CO poisoning, get outside immediately and call 911.
Tips to Avoid Deadly CO Poisoning
Properly use and maintain fuel burning appliances such as your boiler, furnace, space heaters and similar heaters. Have them professionally checked. Ideally, you should do this before the start of the heating season, but it's not too late now.
Install a quality CO alarm. Check the batteries twice  a year, along with smoke detector batteries.
NEVER use these appliances indoors or in a closed garage:  a generator, charcoal or gas grill, pressure washer or other gas or propane fueled device.
Keep vents and flues clear of debris. 
NEVER leave your car idling in a garage.
Check your vehicle's exhaust system for leaks to help prevent CO from collecting inside your vehicle.
In Case of Power Outage
NEVER use a gas range or oven to heat a home.
Run generators outdoors only– never in an enclosed space.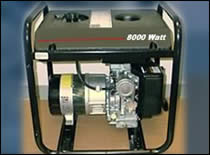 Use flashlights for indoor light – not liquid fuel lanterns.
Use gas or charcoal grills or camping stoves outside – never indoors.
If your home gets too cold, go to a friend's house or a community shelter.
Our local Maine insurance agency wants you to stay warm and safe this winter. If you have questions about whether your Maine homeowners, condo or renters insurance covers winter storm damage, contact Noyes Hall & Allen Insurance at 207-799-5541.