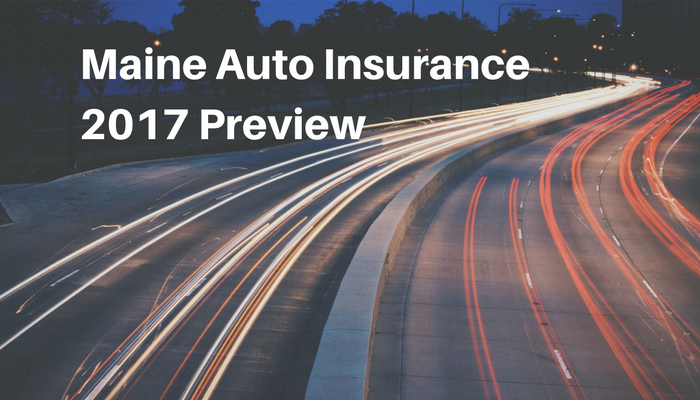 Last Thursday, we met with executives from 7 different insurance companies, one after the other. Every December, we invite our key company partners to review the year and plan for the next.
It's a full day spent discussing trends, challenges and opportunities in the insurance industry. We learn a lot from the executives' lofty perspective. They learn just as much from our "front line" reports. By the end of the day, trends usually emerge.
This year, increasing frequency and cost of auto claims concerns almost every executive. Their companies are paying claims faster than they're collecting premiums. They can't afford to do that for long. We haven't seen this trend yet in our agency's fairly small sample of Maine's drivers. But it's clear: we should prepare for rising auto insurance rates in the next few years.
Four Reasons to Expect Higher Auto Insurance Rates in 2017
Fierce Competition Depressed Car Insurance Rates
The Great Recession put extreme pressure on many household budgets. Many insurers focused their advertising message on reducing prices. GEICO spent more than $1 billion a year on advertising. State Farm spent about $800 million. This extreme competition caused prices to remain level for years. Total industry premiums remained flat from 2006 to 2009.
2. People Are Driving Again
While the economy was slow, driving decreased. Americans drove fewer miles 3 out of 4 years from 2008 to 2011, due to:
higher gas prices
higher unemployment
many younger people choosing to delay getting licensed
As the economy improved and gas prices dropped, Americans drove more. We now drive about 3.15 trillion miles per year, an increase of about 150 million miles since 2013.
3. Distracted Driving is a Big Bummer
Several execs shared their front-line adjusters' stories about distracted driver crashes. Maine adjusters report that many claims involve drivers using mobile devices to text, talk or use social media. Keep in mind that all three are illegal in Maine.
National data reinforces these stories. The National Highway Traffic Safety Administration (NHTSA) reported 431,000 people injured in distracted driving accidents in 2014, the latest year available. More than 3,000 people were killed. And that was 2 years before Pokemon Go.
4. Crashes Are On the Rise
With the increases in mileage driven and distracted driving, you might expect crash rates to spike. They have. Personal auto insurance claims in the U.S. increased 37.1% between 2006 and 2015. Meanwhile, auto insurance premiums increased 20.9%.
Higher speed limits, increased road congestion and distracted driving seem to be causing increased crash activity. A December 1 Portland Press Herald article cited a 32% increase in accidents on Route 295 north of Portland between 2013 and 2015.
What You Can Do to Control Auto Insurance Expenses
Shop Around – Compare prices every 3-5 years, or if your rates change significantly. Independent agencies like Noyes Hall & Allen represent several insurers. We can compare coverage and prices for you, without changing agents.
Bundle Property & Auto Insurance – Many insurers discount your auto policy if they insure your home, condo or apartment, too.
Think About Dropping Physical Damage Coverage – One rule of thumb is: if you're spending more than 10% of the book value of your car on your comprehensive and collision insurance, consider dropping or adjusting your coverage.


---

Related: When Should I Drop Collision Coverage?

---

Consider Usage-Based Insurance – UBI involves installing a telematics device in your vehicle. This allows your insurer to track your mileage and driving behavior. Many insurers offer big discounts if you allow them to customize your premium to your driving habits.


---

Related: Is Progressive Snapshot Right for You? 5 Questions to Ask

---

Protect Your Credit Score – Almost every insurer uses an "insurance score" to price your insurance. These scores are closely related to your credit score. The better your credit score, the lower your auto insurance rate.
FMI:
More Accidents, Larger Claims Drive Costs Higher, Insurance Information Institute, October 2016 (.pdf)
Consumer Information, Maine Bureau of Insurance
Get Free Maine Auto Insurance Quotes in 10 Minutes, Noyes Hall & Allen Insurance