Increasing construction costs may mean you don't have enough insurance. Building costs are very high now. The 2020 pandemic caused material supply shortages. Meanwhile, many people wanted to improve the homes where they were spending so much time. The increased demand and supply shortages caused increased building material costs.
Increasing Construction Costs in Maine
Construction costs have two components: labor and materials. Both factors have increased during COVID. Contractors have been very busy. That drove up labor costs. Material shortages and supply chain interruptions pushed material costs higher, too. There's no doubt that it would cost more to rebuild your home if a disaster struck this year.
My Home's Worth More than It's Insured For
Your insurance amount is almost never your home's market value. Real estate values include acreage, desirability of location, landscaping, hardscape and excavation. These don't affect the cost to rebuild your home. Your insurance amount should cover reconstruction costs, and no more.
How Do Insurance Companies Set the Value of My Home?
Insurers and agents use software to estimate the cost to rebuild your home. The largest vendor of this software is MSB, now owned by CoreLogic. Using MSB, agents input your home's dimensions and features to calculate the rebuilding cost. This software isn't perfect. Neither are agents. The program uses historical building data. In a fast-changing market, past data can differ from actual current costs. If an agent enters incorrect information, the result can be wrong, too.
Almost every homeowners policy has a built-in inflation guard factor. Many insurers change these every year in response to current cost changes. Others increase by a flat percentage each year – often 4%.
These adjustments help cushion against inflation but they aren't perfect. It's a good idea to ask your agent to do a fresh MSB estimate every few years.
How Can My Insurance Adjust to Increasing Construction Costs?
Building costs rise and fall with supply and demand. They can spike after a disaster and drop when contractors are looking for work. It would be a pain to calibrate your insurance coverage every time the market changes. Insurance companies know this. That's why they build extra coverage into many policies.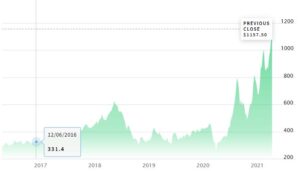 Look for something called "specified additional amount of insurance." A common additional amount is 25%. That means that your policy has up to 25% more building coverage than the limit shown on the front page. This insulates you from cost spikes and estimating errors that could leave you without enough insurance to rebuild.
Concerned About Your Insurance?
If you live in Southern Maine, contact a Noyes Hall & Allen Insurance agent in South Portland. We offer a choice of several of Maine's top insurance companies. We can help you find the proper coverage for your home and your budget.
Looking for new home insurance, but not ready to talk to a human yet? Get up to 5 Maine insurance quotes online here.
We're independent and committed to you.