Every week we hear news of another household brand name suffering a data breach. Hannaford, Target, TJ Maxx, Shaw's, Home Depot…the list goes on.
But local businesses are not immune from hacking. Many Maine small businesses – and their customers – were shocked recently to hear about a breach at two Portland, Maine locations of Otto Pizza, a local favorite.
Otto Pizza responded to the breach candidly, and with personal comments that struck at the heart of any local business owner: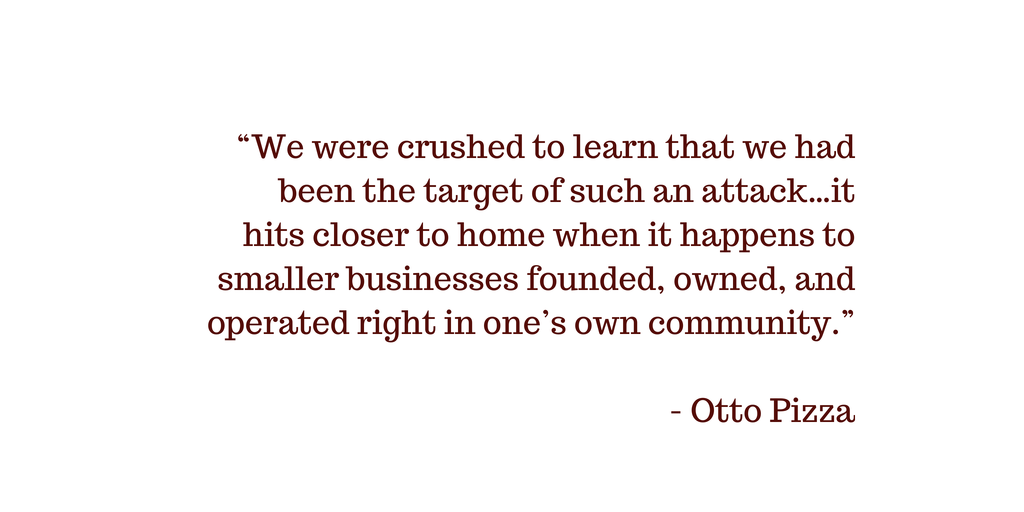 Cyber attacks are a constant threat to your Maine office, retail store or professional practice. You no longer have to be a "big fish" to be a target. Hackers, phishers and the like are always looking for low-hanging fruit in the form of networks with poor security. After beefing up your security, you should insure your Maine business against data breach in case it does happen.
How Do Data Breaches Happen?
Some common scenarios that can lead to data breach in your business or professional practice:
Unauthorized access – hackers gain access to your POS system or computer network.
Theft of Computers – Someone steals your laptop, backup data or server that holds customer or employee personal information.
Improper Disposal of client or patient records.
Human Error – your bookkeeper mixes up 1099 forms and mails them in the wrong envelopes, exposing personal information to others.
Sobering Data Breach Statistics
What Does Data Breach Cyber Liability Insurance Pay For?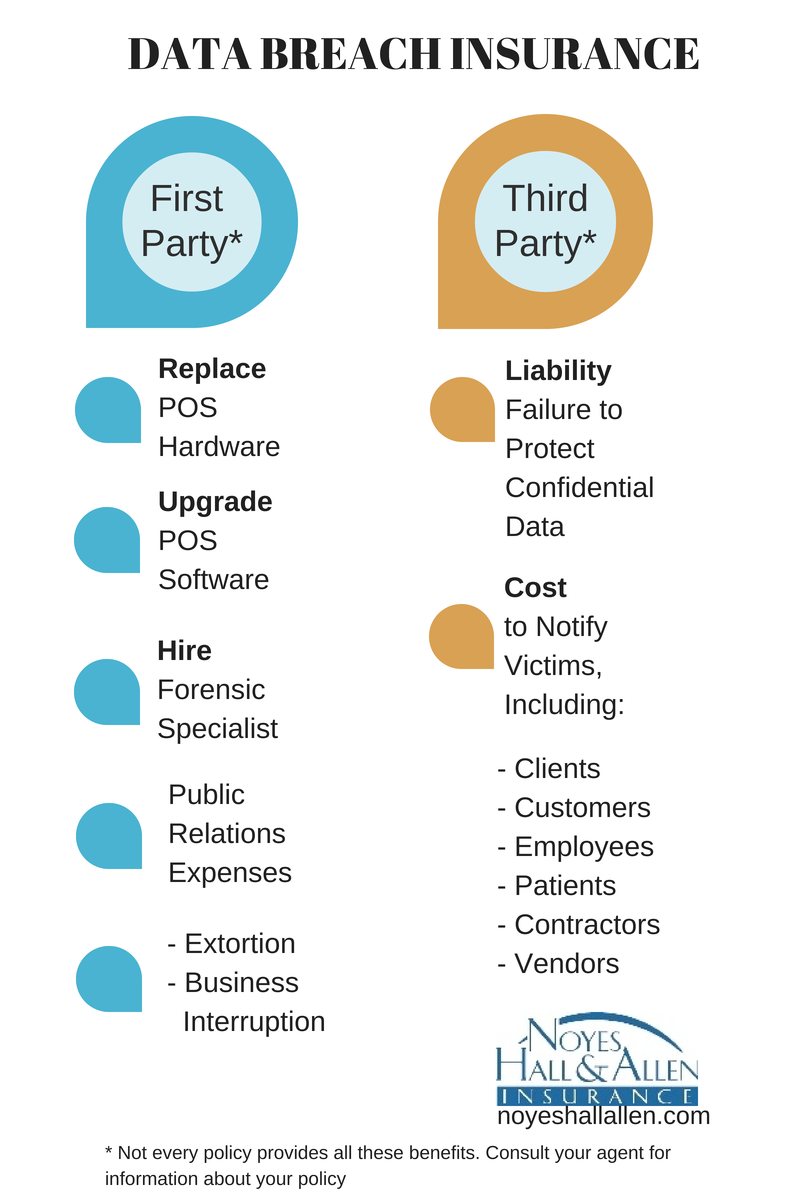 Cost of Maine Cyber Liability Insurance
Data breach protection is a surprisingly affordable addition to most Maine small business insurance portfolios. Coverage for basic limits such as $10,000 first party and $25,000 third party are available for premiums as low as $150 per year.
What to Do in Case of a Data Breach at Your Business
Notify the police immediately
Report the breach to your business insurance agent or company
Take all steps to protect any confidential data remaining in your control.
Preserve all evidence of the breach itself.
For answers to your Maine business insurance questions, including data breach and cyber liability insurance, contact a Noyes Hall & Allen agent in South Portland at 207-799-5541. We represent many insurance companies so we can help you find the best insurance fit for your business and budget. We're independent and committed to you.
FMI:
Payment Card Security Standards
CyberRisk 2014 White Paper by Insurance Information Institute