From Portland to Cape Elizabeth, Pine Point to Sebago Lake, peer-to-peer rental services are very popular in Maine. Recent articles in the Portland Phoenix and Portland Press Herald suggest that the practice is increasing. Does renting your Portland Maine area home, apartment or condo via a peer-to-peer service like AirBNB, HomeAway or VRBO affect your insurance? You bet!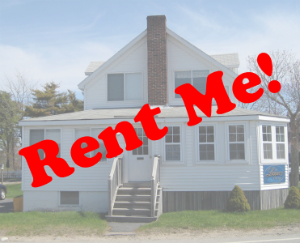 You'll Have Almost No Coverage for Your Stuff – Ever!
If you regularly rent your home or part of it, most Maine homeowners insurance policies limit coverage for your personal property (stuff) to $2,500 per unit. If your place burns down, or is damaged by a storm, you'll have very little insurance coverage to replace  your belongings, furnishings, appliances, clothing, sporting goods or tools.
Even worse news: your home doesn't have to be rented at the time. It only has to be "regularly rented or held for rental". Does listing your home on a website with a calendar of availability make it "regularly held for rental"? The insurance company might say so.
You May Have No Liability Protection Either
Do you rent your home more than "occasionally" (not defined in an insurance policy)? Do you rent part of your home to someone who brings more than 2 other? Your ISO Maine homeowners, renters or condo insurance policy might deny liability coverage. That's considered to be a business, and your policy excludes coverage completely. If your tenant or their guest gets hurt, who do you think they'll expect to pay their medical bills, lost wages and pain & suffering? Even if you aren't at fault, you might have to hire a lawyer to defend you.
Does the Peer-to-Peer Network Protect You?
We haven't seen any insurance agreement that covers you where your homeowners, renters or condo policy does not. We have seen one that completely replaces a homeowners policy with a commercial insurance policy, at a higher cost. If you rely on protection from the peer-to-peer site, we recommend that you read their insurance contract very, very carefully.
Can Your Insurance Company Cancel Your Homeowners Policy if You Rent Your Property?
Absolutely. And, they do. Renting your property is considered an "increase in hazard". The average home owner's insurance premiums aren't high enough to pay for the increased probability of loss. So your insurer may cancel your policy. That may tempt you to not tell your insurer about your rental income, and hope for the best.
We recommend that you talk to your Portland area insurance agent before you rent your home. The income you get from renting your home may not be worth the risk  facing a catastrophic loss without insurance.
For more information about Portland Maine homeowners, condo or renters insurance, contact Noyes Hall & Allen at 207-799-5541.