Are you shopping for Maine car insurance or Maine homeowners insurance? You might be interested to know what insurance companies your neighbors have chosen. The Maine Bureau of Insurance gathers and reports data on the largest insurers in the state. We've compiled it below.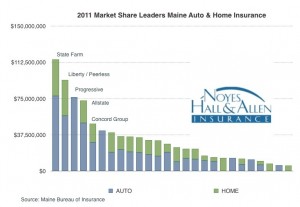 Surprised?
Insurers that spend the most on advertising aren't always the biggest. A certain direct writer with a cold-blooded spokesman spends $1 billion a year on advertising. It's hard to watch TV or listen to the radio without being exposed to one of their ads. But, they're not even in the top 5 insurers in Maine.
Companies that sell primarily through Maine independent insurance agents spend far less on advertising. They rely on the agents who represent them (like us) to recommend their company when it best fits our clients' needs. That's why some of the top insurance companies in Maine like Concord Group or Peerless Insurance may not be household brands, but are actually IN more households than some of the "big names".
Here's a detailed list of the 26 largest insurers of homes and autos in Maine: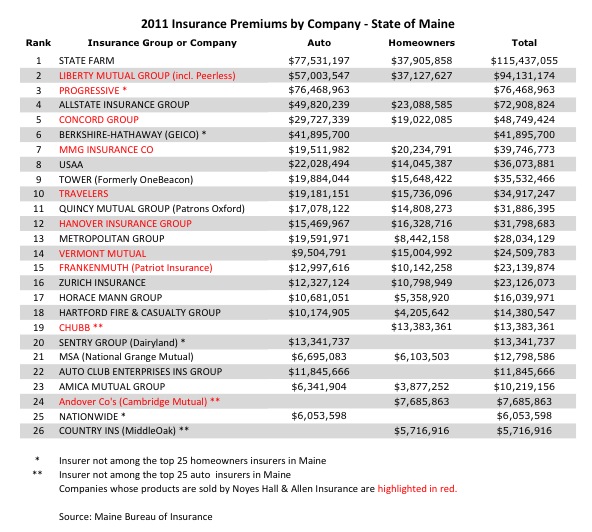 If you think this is surprising, stay tuned for our report on insurers' complaint ratios in Maine.
If you have questions about Maine home and auto insurance, we're happy to help. Contact Noyes Hall & Allen Insurance in South Portland at 207-799-5541.