If you're on your condominium's board of directors, one of your largest responsibilities is placing and managing your Maine condominium association insurance program. Noyes Hall & Allen in South Portland has insured dozens of condo associations and hundreds of unit owners. Our experience dates back to even before the 1981 Maine Condominium Act standardized many association affairs.
What Property Does a Condo Association Insure?
Most often, a condominium association insures commonly owned property and the associated liability. The unit owners insure their own units and personal property. Those properties are defined in the condominium declarations and bylaws. Common property can be defined as broadly as "all real property in the association" – sometimes called "all-in". Some bylaws define that the association owns no property at all, putting all of the responsibility for real property on individual unit owners. You must read the declarations and bylaws to find out how your association is set up.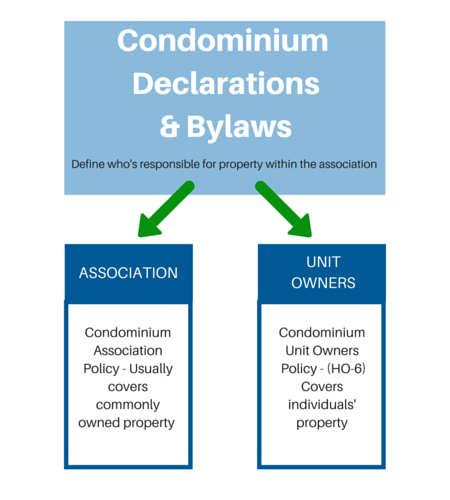 Your board should review the declarations and bylaws closely with any insurance agent who bids on the association's insurance. It's critical to purchase adequate insurance so that repairs and replacement of property damaged by a covered loss can be funded by insurance settlement.
Sometimes, an association will choose to insure more real property than is required in the condominium bylaws and declarations. This can be done for several reasons, including: to reduce overall insurance costs; or to control insurance proceeds and rebuilding after a loss. If your condo board decides to do this, you must work closely with your insurance agent to make sure that the insurance company understands and agrees to what you're trying to do. You don't want any confusion or controversy after a claim has happened.
Should a Condo Association Suggest Insurance Coverage for Unit Owners?
For many years, when our clients purchased a condominium unit, we reached out to the association's insurance agent to compare notes on whose insurance should cover what. Recently, we're disappointed to see more agents shy away from discussing coverage due to liability concerns. They're afraid of an "Errors & Omissions" claim. They simply tell unit owners (and their insurance agents) to "refer to the bylaws and declarations".
We think this is not only unhelpful, but harmful. It can lead to unit owners buying too much – or not enough – insurance. Most condo unit owners are not on the board, and unaware of the details of the association's insurance. Very few condo buyers are sophisticated insurance consumers. Many are first-time condo owners, and really don't understand what insurance they need to purchase. We review the documents for our clients and try to help them navigate the process. God help those who don't use an insurance agent, and buy "DIY" insurance.
A few helpful insurance agents provide a "cheat sheet" to the unit owners of the associations they insure. The unit owners can take this information to their own insurance agent to make sure they have the coverage they need. Yes, it may expose the association's agent to some liability, but who knows better than they what the policy they sold covers? Needless to say, if your association is a Noyes Hall & Allen client, we are happy to provide such a document for unit owners if the board agrees.
Can I Be Sued as a Condominium Board Member?
The condo board of directors has a fiduciary duty to the association. Board members also make decisions that may subject them to claims of discrimination, harassment, mismanagement or other wrongdoing.
Before you agree to join your condo board, check your association's Errors and Omissions / Directors & Officers policy and ensure that it is effective and adequate. These policies cover many situations, but like all insurance policies, they do have exclusions and limitations. Make sure that the policy provides coverage to defend you even if you are wrongly accused.
Danger! If Your Condo Association Switches Insurance Companies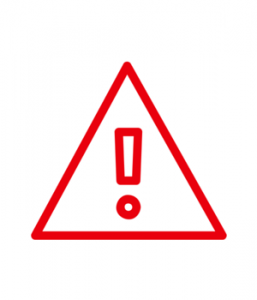 Any time your association switches insurance carriers, your agent should meet with the unit owners. No two insurance policies are exactly the same. Your association's agent should explain what's different between the old and new programs. This helps you decide whether you need to change your own coverage. Even better, maybe the new agent will provide a "cheat sheet" like the one mentioned above.
A Cautionary Tale
Our client is a unit owner in an association that was insured with one company for decades. The association policy covered on an "all in" basis, which meant that our clients needed very little "building" coverage. The association moved insurance to a new company whose policy only covered building from the "studs out" of each unit. Our clients were suddenly responsible for insuring A LOT more of the building portion of their unit. Unfortunately, our clients never knew of this change. Or, if they were, they didn't know that they should have increased their coverage. And they had a claim.
To avoid this unfortunate situation, when your condo association changes insurance programs, if the agent doesn't offer to meet with the group, ask your association to arrange it.
If you are a board member of a Maine condominium association, insurance is a big responsibility. If you have questions about Maine condo insurance, or would like a second opinion on your program, contact a Noyes Hall & Allen Insurance agent at 207-799-5541. We represent Maine's preferred condominium insurance companies. We're independent and committed to you.