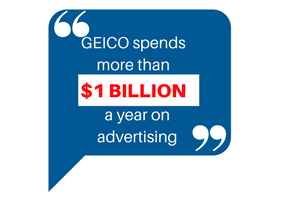 State Farm, Geico, Allstate and Progressive are the largest US auto insurance companies (in order) by market share. They're household names – thanks to the $3.5 billion they spend on advertising every year. Geico alone spends more than $1 billion, 1/6 of all auto insurance advertising dollars.
So how do you choose the best car insurance in Maine? Could the best insurance company for you be one you've never heard of? It may depend on where you live, how insurance savvy you are, and what else you may have to insure.
How Insurance Savvy Are You?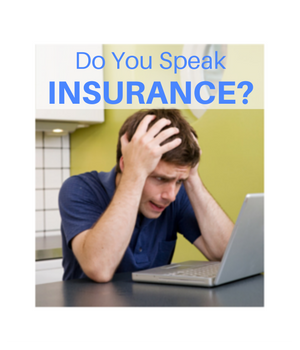 State Farm, Geico, Allstate and Progressive all sell directly from company to consumer via the internet and inbound call centers. If you contact them, remember that you're talking to an insurance company employee. You're accessing information prepared, controlled and presented by the insurance company. Expect that they will look out for their own business interests first.
You're also giving the insurance company your phone number and email address. Be prepared for some serious email and telemarketing follow up if you don't buy right away.
If you "speak insurance" enough to ask the right questions and advocate for your needs, call center employees will try to customize your coverage for you. Many people don't know what questions to ask or what information to give. Too often, they end up with "off the shelf" insurance that may not fit their needs. Sadly, many don't know what they're missing until they've had a claim. We see this often when people bring us the policies they bought over the internet or the phone.
Where Do You Live?
State Farm, Allstate and Progressive sell through agents as well as directly over the phone or internet (Geico has recently started selling through employee-agents, too). State Farm and Allstate use "exclusive agents"; they only sell that one company's products. If you live near one of these agents, it can be helpful to have a local expert to guide you through the process.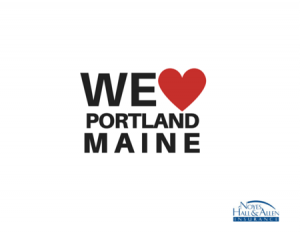 If you buy insurance from one of these companies, their pricing and terms remain reasonable; and they don't non-renew your policy after payment or claims trouble, you may have a long relationship with their agent. They can advise you of appropriate changes in your insurance as things change. But if anything goes wrong, or you want to shop your insurance, you'll have to find a new agent.
Progressive is different. They also sell through Independent Agents (IAs). These are local business owners who represent more than one insurer. Most independents represent at least 4 or 5 companies (Noyes Hall & Allen represents more than a dozen insurers). If you use an Independent Agent, and your insurance company is no longer the best fit for you, an IA can help you move to another insurance company – without losing your relationship with the agent who knows you and your needs.
---
Related Post: When Should You Change Insurance Companies?
---
What Else Do You Need to Insure?
Insuring two things (home and auto, auto and boat, etc.) with the same company earns you a discount and "preferred customer" status.
State Farm and Allstate are top-10 home insurers of homes as well as autos. Geico and Progressive are not. If you get a home insurance quote from Geico, it's underwritten by a non-affiliated company like American Modern, Foremost or Travelers. That dilutes the benefits of insuring two things with one company. Progressive recently purchased ASI, a Florida-based home insurance company (ASI doesn't currently do business in Maine).
Even jumbo insurers like State Farm and Allstate can't handle every type of property. If you find yourself with a square peg insurance situation that doesn't fit the round hole, you'll need to find a new agent – probably an Independent Agent. That agent can almost always find the best deal if they have all your insurance – the round peg, to go with the square – to tempt an insurance company.
Maybe An Insurance Company You've Never Heard Of is Better?
Let's face it: the Maine market is a drop in the bucket for these insurance giants. But there are lots of New England based insurance companies that only write policies in our corner of the country. Sometimes, a smaller regional insurer is better at understanding Maine's quirks. They're more willing to be flexible on insuring coastal property or a home heated with wood; or a "beater" truck that you drive only in the winter, when you mothball your "summer ride". Many people prefer the service of a regional insurer over the jumbo national outfits.
Some of the best insurance companies in America are ones you've never heard of.
Why have you never heard of them? Because instead of spending billions on TV advertising and sports sponsorships, they rely on local Independent Agents to recommend them to their clients. Companies like MMG, Hanover, Concord Group, Vermont Mutual and Cambridge Mutual are not household names. But, they're cult favorites in northern New England.
Let Us Help You Decide
As an Independent Agent, Noyes Hall & Allen offers a choice or many top insurers and personalized service from a trusted advisor. We live and work where you do, and we know the Greater Portland Maine insurance market. We're locally owned and part of the community. It costs no more to work with an Independent Agent than a call center or the internet. And, we have access to flexible options you may need throughout your life.
For more information, call a Noyes Hall & Allen Insurance agent at 207.799.5541. We're independent and committed to you.