Our Maine insurance agency has been very busy taking claims and reporting them to insurance companies, and keeping our clients informed of the progress of their claims.
So far, the damage that's been reported to us has been mostly concerned with homeowners insurance: trees falling on property and wind damage to buildings, followed by water backup into basements. Many Mainers lost power, which caused their sump pumps to fail, allowing water to back up into their homes.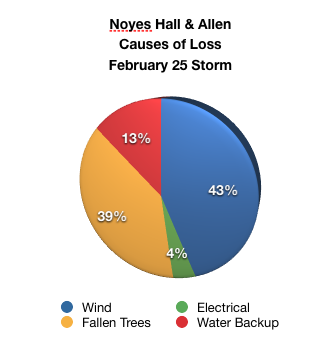 What kind of damage did you have to your property?