You clip your mirror on the garage door frame. Your daughter hits a golf ball through your neighbor's window. Your shower drain leaks, staining your kitchen ceiling. Should I file an insurance claim, or just pay it myself? How much will my insurance rates go up if I file a claim? Clients often ask us questions like this.
The answer may depend on your individual financial circumstances, insurance policy and who else was involved.
Definitely File an Insurance Claim If:
There's even a CHANCE anyone was injured. Even if someone says at the scene that they're "fine", they can always claim that the injury wasn't apparent until later. Sometimes, that's the truth; other times it's bogus. Insurance adjusters are experienced at weeding out legitimate claims from fraudulent ones. If you delay reporting the claim to your insurance company, you may jeopardize their ability to adjust the claim. They can refuse to honor your claim or defend you in that case.
The other party seems antagonistic or dishonest. Difficult people are hard to satisfy; and not everyone is as honest as you are. You may think that their damage or injury is minor, and offer to pay it, only to have them increase their demands. If you promise to pay something, and then turn it over to your insurer, you've taken away their ability to settle properly. You may find yourself on your own to pay.
Think BEFORE Reporting an Insurance Claim
Once you report a claim, it's on your record – even if it ends up being uncovered, below your deductible, or you end up paying it yourself. And insurers consider claims when pricing your policy. Some insurance companies even charge you more for claims when nothing was paid.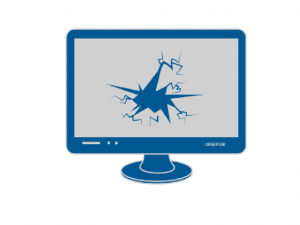 Wait…I get charged extra for saving the insurance company money by paying for my own damage? Is that fair? It sure seems wrong at first thought. Insurance companies might argue you're more likely to have a claim if you've already had one. And the next one might not be so small. They need to collect more premium with the expectation of that future claim. You might say "what's the point of having insurance in the first place?"
We're not defending the insurance companies that charge for "no payment" claims. But, as independent insurance agents, we can advise you which companies DO charge, and how reporting a claim might affect you.
Here's the thing: if you talk to an insurance company about a claim, they have a record of it. And, it may be used against you. If you buy your insurance directly from an insurance company (instead of an agent), you're talking to an insurance company employee EVERY TIME you call, email or go onto their web site.
---
RELATED POST: What is Auto Insurance Accident Forgiveness, and Is It Worth It?
---
How Much Will My Insurance Go Up After a Claim?
It really depends. An accident surcharge is a percentage of your premium. So, if you're paying higher rates (because of expensive vehicles, young drivers, prior accidents or violations, etc.), your increase will be bigger than someone with a lower rate. Every insurance company charges a different percentage, and for differing terms. We've seen increases as small as 5% for 3 years, and as high as 50% for 5 years. Unfortunately, insurance companies don't publish accident surcharge info, which would allow us to quote "what if" scenarios. But, we have enough experience to know which companies surcharge the most.
---
RELATED POST: Can An Insurance Company Charge Me for a Not-at-Fault Accident?
---
So, Do I Pay a Small Claim Myself, or Not?
That's an individual decision, based upon your financial situation, risk tolerance and insurance status. You and your neighbor may make very different decisions. You might even make a different decision next year than this year. Your agent can provide as much information as they're able, but the decision is ultimately yours.
If I'm Not Going to Put in a Small Insurance Claim, Should I Increase my Deductible?
Now you're thinking. Higher deductibles even reduce the temptation to file a smaller claim. You also save money by choosing higher deductibles. Some companies offer larger savings than others. Your insurance agent can quote "what if" scenarios for you. Obviously, you don't want to choose a higher deductible than you're comfortable paying "out of pocket". But, deductibles can be a useful risk financing tool.
Live in Southern Maine and have questions about your auto or home insurance? Call a Noyes Hall & Allen Insurance agent in South Portland at 207-799-5541, or click the chat button below. We represent many different insurers. We're independent and committed to you.