During the height of the COVID pandemic, many people were moving to Portland Maine. 2020 was a banner year for people relocating to the city and nearby towns. And the trend continues.
Looking for a safer place to live, work and play? A desirable place to raise a family? A slower pace? More affordable than larger Northeast cities? Portland offers all of this. So do nearby suburbs like South Portland, Cape Elizabeth, Scarborough, Falmouth, Cumberland and Westbrook.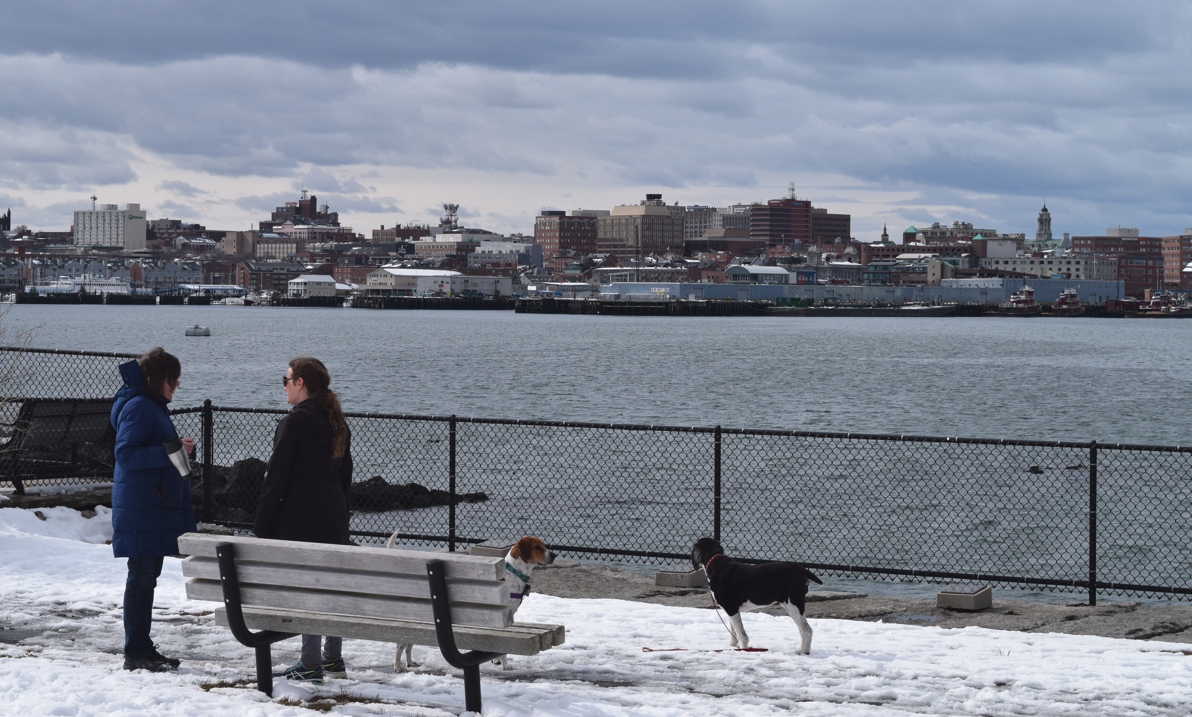 Portland Maine is a Safe Area
Maine's crime rates are among the lowest in the nation. Our roads are safer, too: traffic deaths are about 10% below national average. Portland suburbs are especially safe, with lower density and nightlife.
Maine earned high marks for low COVID death rates during the 2020 pandemic. Cumberland County had about 1/3 the infection rate of the rest of the country: 11,500 cases per million. Rural Maine had even lower rates. 
Moving to Portland Maine: Room to Spread Out
The Portland Maine MSA is home to about 250,000. That's 390 people per square mile. Even Portland, the state's largest city, only has about 3,000 people per square mile. Portland is the ideal size for a small city: about 70,000 people.
Like the outdoors? Sailing, hiking, skiing, snowmobiling, cycling and beaches are all a short distance from home.

Prefer to be entertained? Portland has choices. Live music venues, theatres, professional sports teams, museums and more.
Portland Maine's Foodie Culture
Portland has a national reputation for restaurants, breweries, distilleries and food. The proximity of local farms and seafood adds to its farm-to-table culture. Portland was Bon Appetit's Restaurant City of the Year in 2018.
COVID restrictions limited indoor restaurant dining in 2020. But it was too much a part of Portland's identity to disappear. The restaurant scene remains vibrant, and is spreading to other towns. South Portland, Yarmouth, Falmouth and Biddeford all have many great restaurant choices.
Moving to Portland Maine? We Can Help You Settle
Whether you're buying a house or a condo or renting an apartment, our agents can help with insurance. We'll send proof of renters or hazard insurance to your landlord or lender. We can provide you with the insurance card which you need to register your vehicles in Maine.
First time homebuyer? We make the insurance part easy. A 10-minute phone call is all it takes to start. Or, you can compare Maine insurance quotes online at our website. When you're ready for help, Noyes Hall & Allen agents are known for responsiveness and knowledge. We've earned great customer reviews.
Call a Noyes Hall & Allen Insurance agent in South Portland at 207-799-5541. We're independent and committed to you.