If you're starting or running a business in Maine, your budget includes insurance. How much fire, auto or liability insurance do you need, and what will it cost? The answer varies, depending on what your business does. Restaurants pay more for fire insurance because of open flames and heat. Web designers pay more for professional insurance due to copyright infringement hazards. Breweries and other manufacturers spend more for product liability insurance. Contractors and food trucks pay more for auto insurance because they have a lot of equipment on the road.
Your business location affects your insurance costs, too. Business insurance in Portland or Southern Maine may cost more due to more congested roads, exposure to out-of-state travel and more a more litigious environment. But, business fire insurance may cost less in Portland, South Portland, Scarborough or nearby southern Maine towns due to strong fire protection.
Average Costs for Small Business Insurance in Portland Maine
The business clients of Noyes Hall & Allen Insurance, an independent agency in South Portland Maine, pay an average of:
$3600 for all their commercial vehicles
$4500 for workers compensation
$1400 for business property insurance
$2600 for business liability insurance
$2750 for professional liability (Errors & Omissions) insurance
Those figures include all business clients, large and small. Some clients only need business liability coverage; others need all the insurances.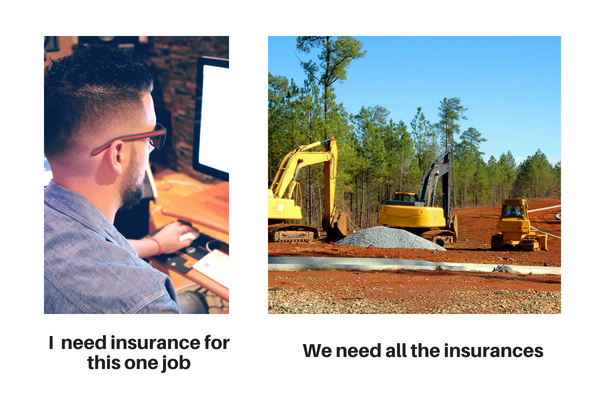 What Would It Cost to Insure Your Maine Business or Idea?
If you own a business or a startup business in Maine, we can help you find out. We offer a choice of Maine's preferred business insurance companies, so we can survey the market. We're independent and committed to you.  Call a Noyes Hall & Allen Insurance agent in South Portland Maine, or click "get a quote" above. In the end, you'll know how much to budget for insurance, and what kind of business insurance you need.