Maine Employment Practices Liability Insurance and EPLI Insurance Quotes
Maine employment law can be tricky. Most business owners don't enjoy the hiring, employment and termination process. It's no wonder that employment liability lawsuits are some of the fastest-growing threats to Maine businesses. These lawsuits are NOT covered by a standard Maine Workers' Compensation, General Liability or Professional Liability Insurance policy.
What is Employment Practices Liability Insurance?
If you're faced with a claim or suit for wrongful employment practices, EPLI can cover:
Legal Costs to defend you against claims from current, former or prospective employees, including:

discrimination (age, sex, disability, race, religion, etc.)
wrongful termination
sexual harassment or hostile work environment

Damages you're legally obligated to pay.
Court costs and related expenses.
Some policies also offer advice from employment law professionals to help you during the hiring, employment and termination process.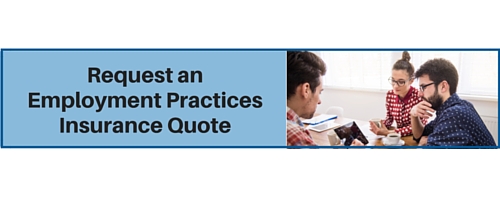 If You Have Employees, Your Business is at Risk
For answers to your Maine employment liability insurance or other Maine business insurance questions, contact a Noyes Hall & Allen agent at 207-799-5541.
At Noyes, Hall & Allen, we're independent and committed to you.